I recently took a leap of faith and decided to leave my day job to start a furniture business. This may seem out of left field to some, but those who know me well realize it's not as random as it seems. Sure, going from successful marketing manager to small business owner refurbishing old furniture seems like quite a disconnect, but I'd love to show you six finds throughout my home that inspired me.
I absolutely love the thrill and anticipation of searching for and finding that perfect unique piece of furniture or décor. For some things, the standard cookie cutter store-bought furniture just won't do, at least in my opinion and in my lover-of-old-things heart. Don't get me wrong, there is a place for the brand new store-bought stuff too. But just take a look at these six awesome finds from antique stores and estate sales peppered throughout our home!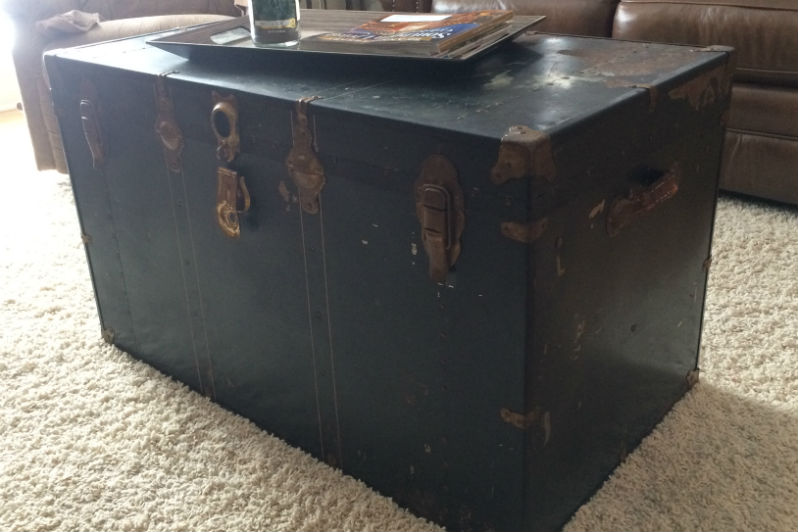 1. I love this old vintage trunk I found at a local antique mall! We use it as our coffee table, and it also doubles as blanket/pillow storage.
2. This beautiful mirrored buffet was a super exciting find at an estate sale. We've been loving this one for a few years now and I've been toying with the idea of giving it an update. Maybe you want to help me decide? To paint or not to paint…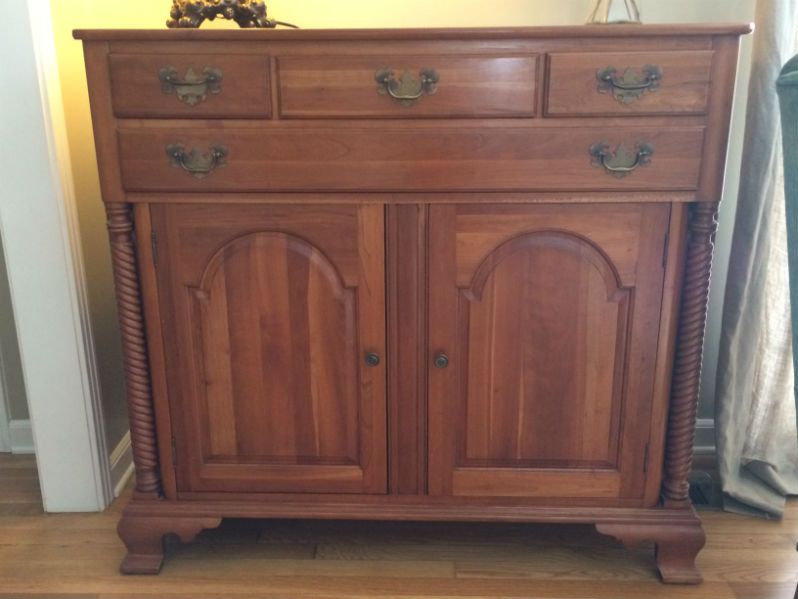 3. I found this buffet at an antique store and it is an almost exact match to the china hutch we got from my father-in-law. Most people who come to our home just assume the two pieces go together! They can't believe it when I tell them the buffet was a lucky find.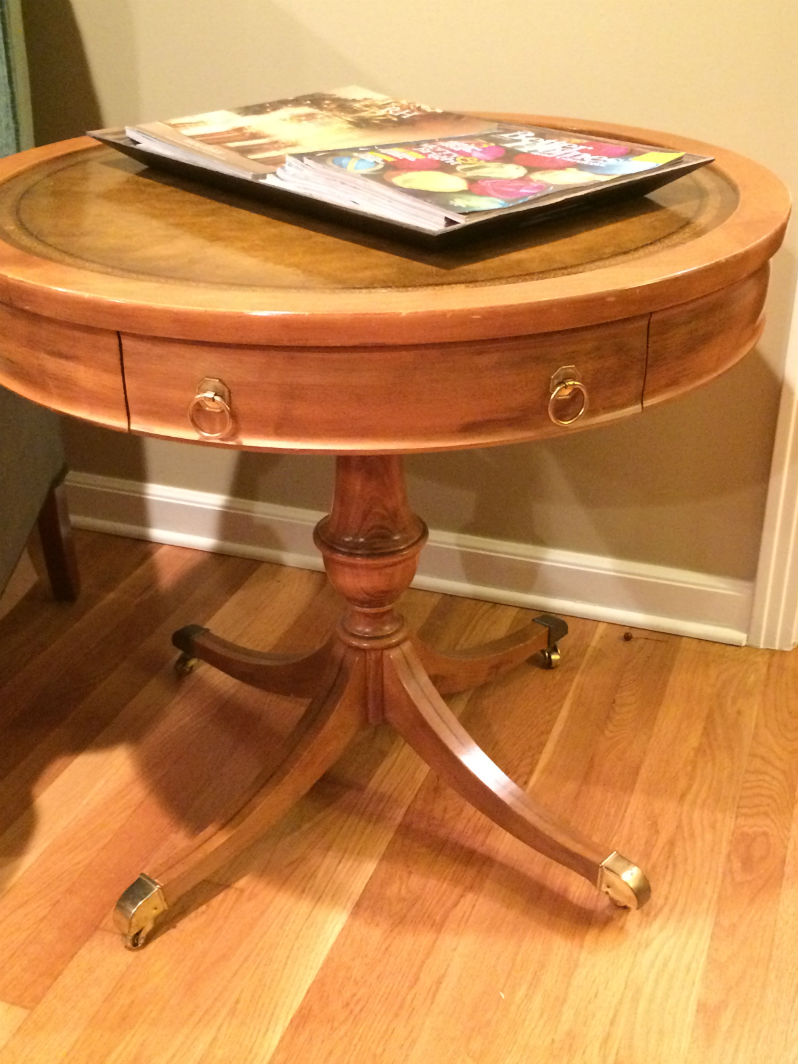 4. Accent table found in an antique store.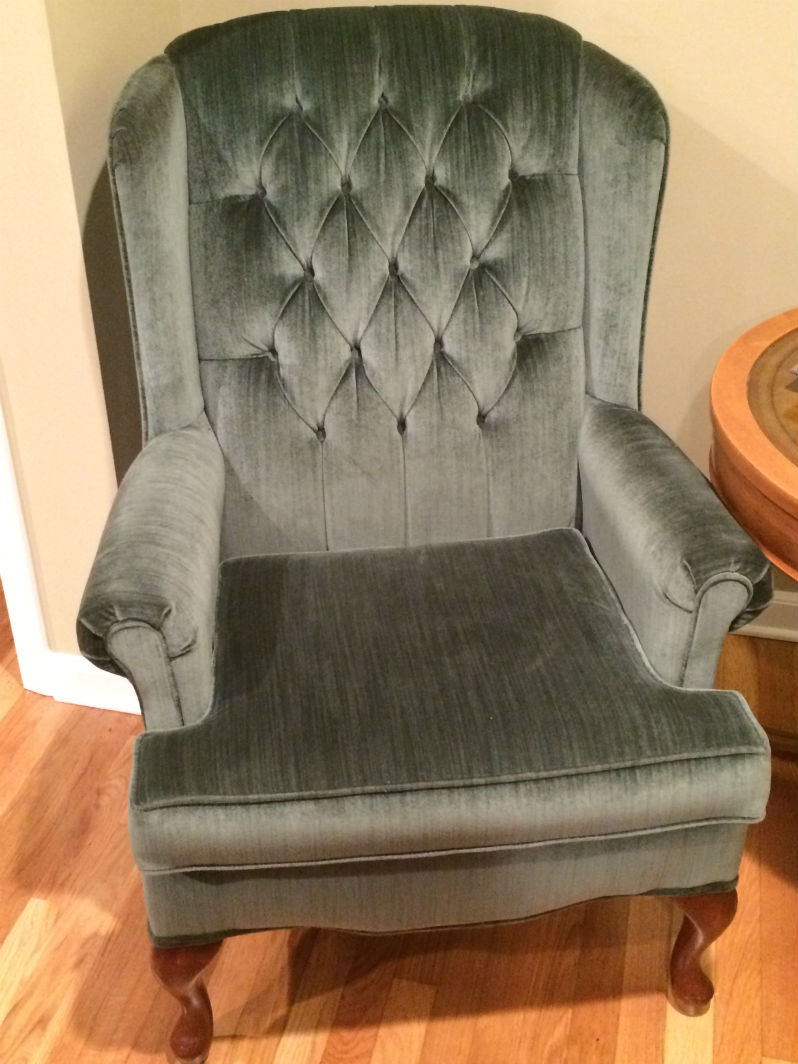 5. Wingback chair from an antique store. Not only is it beautiful with the tufted back, but it is one of the most comfortable chairs in our home. Great for reading a good book!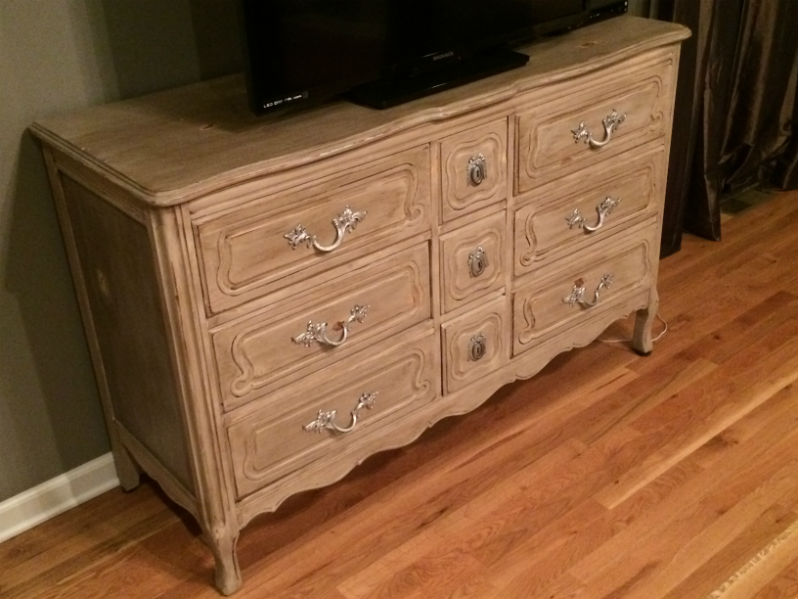 6. Dresser found at an antique store. I recently learned a fun new trick for making hardware look rusted and old and can't wait to try it on this piece! Stay tuned for updates?
You get the idea. I could go on and on about things I have found over the years. Sooo, why did I decide to leave my day job to start a furniture business? It all goes back to my love of the hunt for something unique and well loved. As you can probably tell, our home has all the antiques it can hold (for now ;)) and I wanted to find a way to continue having the opportunity to dive into the hunt without cluttering up our home with stuff we don't need. (Then I discovered the fact that refurbishing old beat up items is also extremely fun! More on that later.) Life is too short to not chase your passions and do something you love. Dream big, make a plan, and take the leap!
Follow RAWHyde Furnishings on Facebook and Instagram (@rawhydefurnishings) for updates on the latest finds and transformations. And hit me up here if you are interested in having me find a piece for you or paint something you already have that just needs a fresh look. Thanks for your support!
---
---