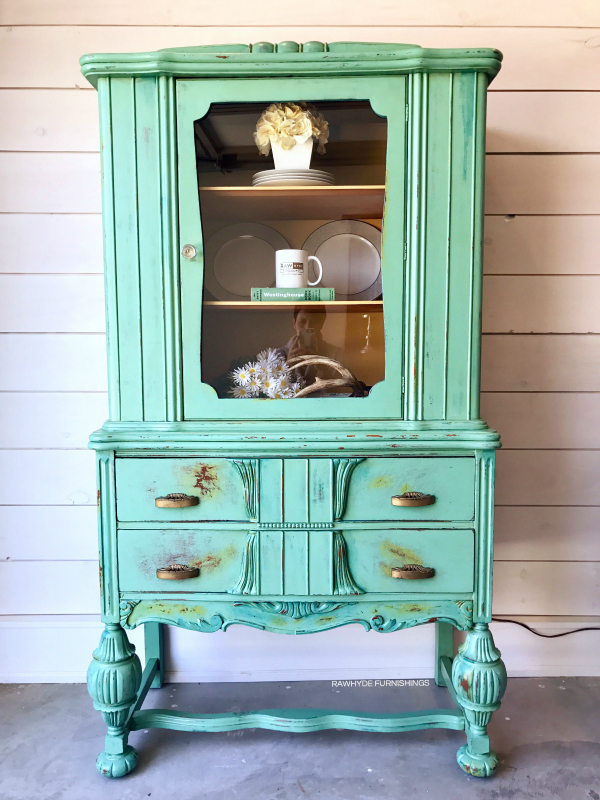 Have I told you about one of my favorite colors I've ever painted with? It is the main color I used on this china hutch. This piece is one that has received the most comments, likes, loves, etc. from you guys. So I thought it was way past time to share with you how I got this look on this painted furniture makeover.
The Colors Of This Painted Furniture Makeover
I used four different colors on this piece, all from Heirloom Traditions Paint. The main color is Privilege (my favorite shade of minty green!) The other colors are Peppery, Seaside Blue, and Brittlebrush. This china hutch has so much detail and it was fun to make those details pop with more texture and variation in the colors.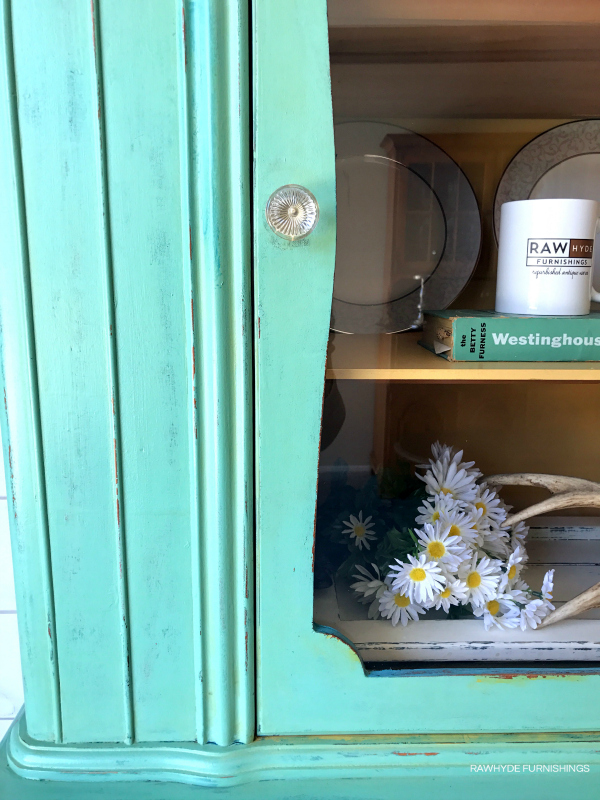 I started by applying a patchwork of Peppery and Seaside Blue. Then I rolled on a watered down coat of Privilege, times two.
Next I took a damp cloth and just started wiping back the Privilege in areas to reveal the colors underneath. In some spots I chose to wipe all the way down to the wood for even more character and texture. I love the chippy effect that this distressing technique resulted in!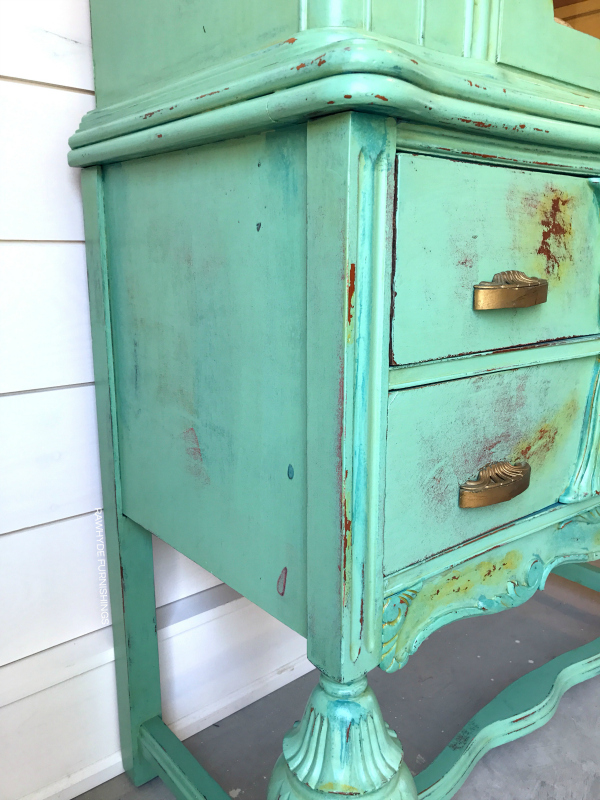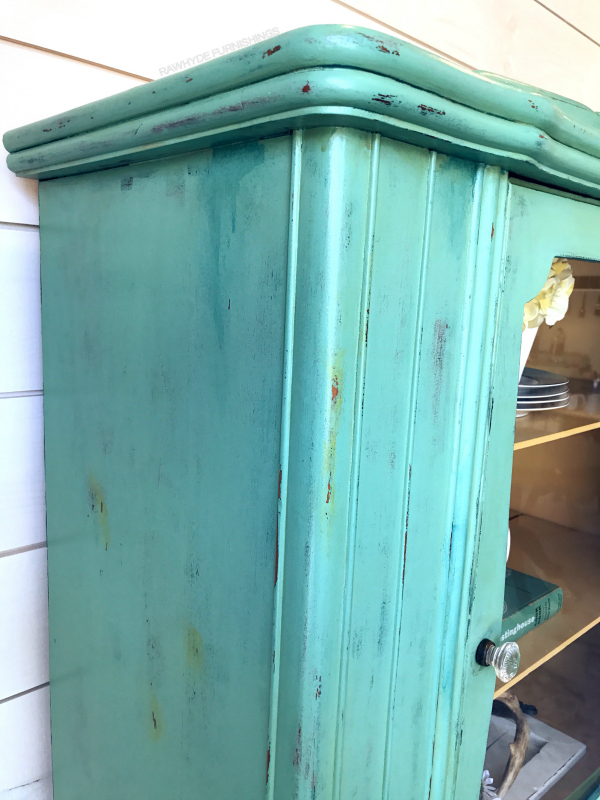 I then took Brittlebrush and added it in strategic areas to highlight some of the texture I had created.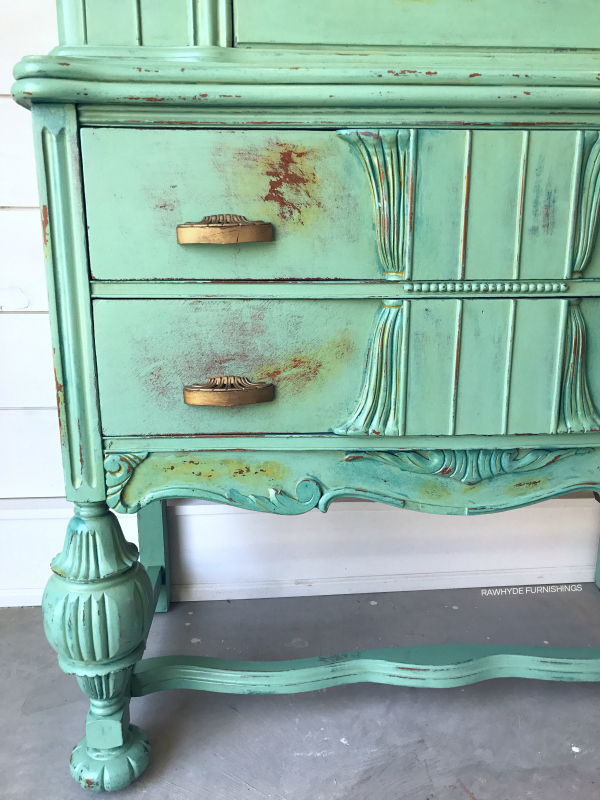 This gal looked so dark and gloomy inside so I also decided to add a few coats of the Brittlebrush on the inside to brighten her up.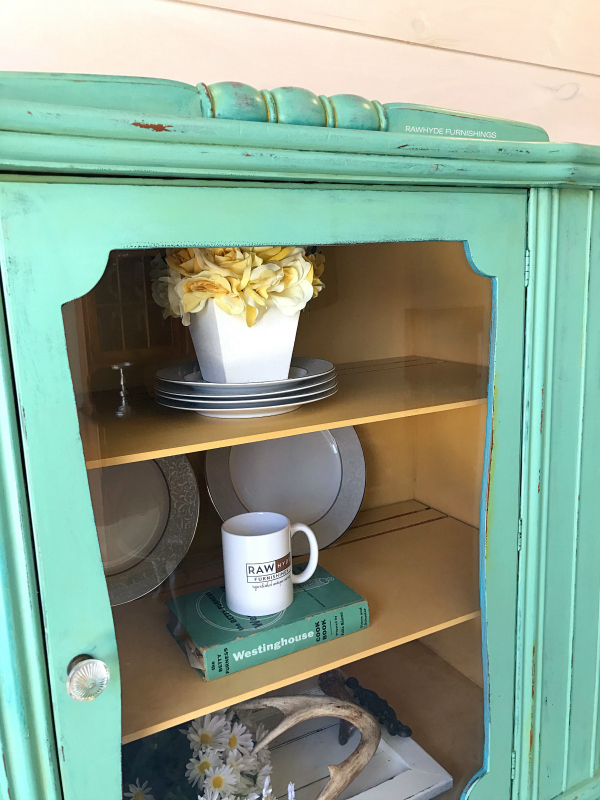 And here she is, all finished in all her textured glory. She sold quickly after I listed her and it's no surprise really. I think she will always be one of my favorites.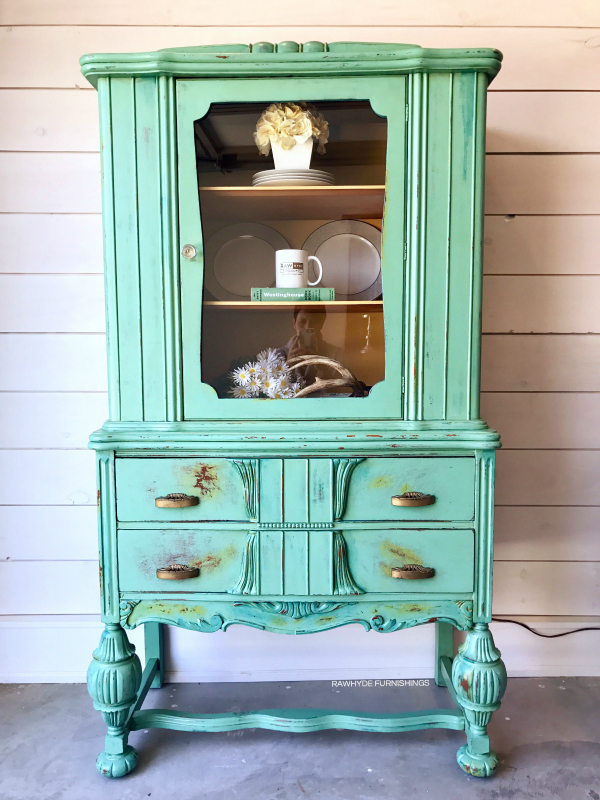 What is your favorite part about this makeover?
Want to try these paint colors on a piece of furniture you're making over? I've rounded up the links where you can purchase them on Amazon.
Note: Links in this post are affiliate links and I receive a small compensation when you purchase product via these 
links. Thank you for supporting my blog!
Privilege: —>> Privilege, Heirloom Traditions Chalk Type Paint (16 oz Pint)

Brittlebrush: —>> Heirloom Traditions Chalk Type Paint – Brittlebrush 8oz (sample size)

Peppery: —>> Heirloom Traditions Chalk Type Paint (16 oz Pint, Peppery)

Seaside Blue: —>> Seaside Blue, Heirloom Traditions Chalk Type Paint (32 oz Quart)
Subscribe to my blog here and get my FREE list of my favorite paint products in your inbox, including the Privilege paint color I mentioned in this project!

Pin this to save it for later!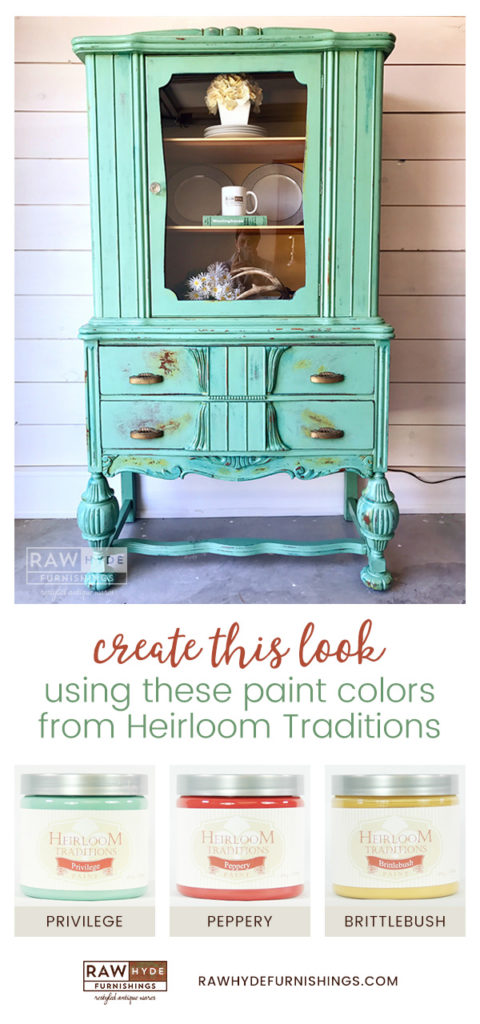 ---
---