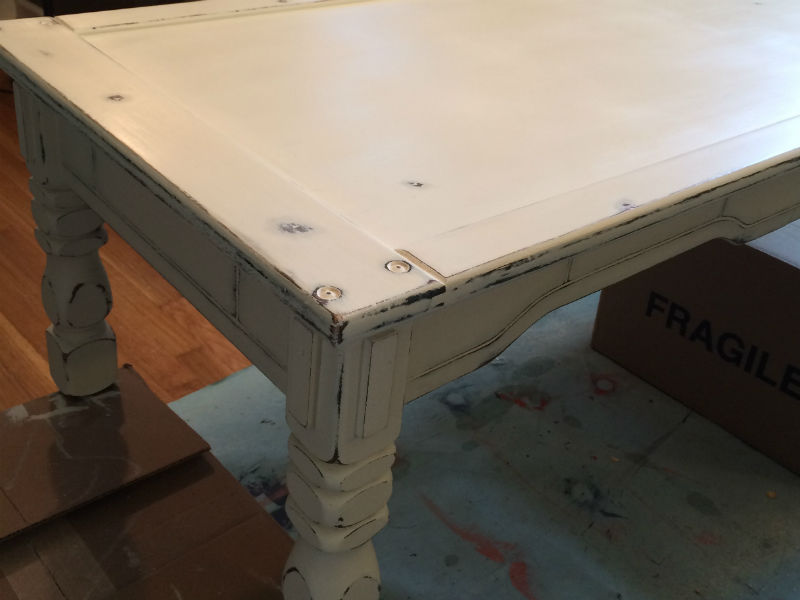 I don't use wax to seal chalk paint on furniture. Man, it feels freeing to say that. Everything I know about painting furniture I have learned through trial and error, and also reading other painters' blogs. From the time I began using chalk paint and similar paints, everything I've read and everyone I've talked to says wax is the go-to finish to seal your chalk paint. That is until I met Maria Revollo of ML Furniture Decor. Maria and I met at a painting workshop she was hosting to teach her Bermuda Blending technique.
Why I Don't Use Wax To Seal Chalk Paint
Here are my issues with wax finishes. I know there will be some out there who disagree, and I'm ok with that. I welcome you to share your opinions regarding waxes and top coats in the comments below.
Applying wax is a fairly laborious process, in my opinion. It is an arm work out and a half. I will sometimes finish painting a piece of furniture and then it will sit in my workshop for a week or more because I am dreading finishing it with the wax. (I'm sure part of that is due to me having a little bit of a lazy bone. ;))
No matter how many blogs or FAQ's I read about applying a wax finish, videos I watch on how to do it right, etc., I'm never totally happy with the finish. I end up with visible streaks or pieces of the cloth I'm using/brush bristles in the finish. This is particularly troublesome with darker paint colors.
The cure time is NOT realistic for commission projects. Annie Sloan wax suggests a 30-day period to allow the finish to completely cure and harden. I do believe that the finish is very durable once it is fully cured. However, if I am restyling a piece of furniture for a client, I want them to be able to take it home and use it right away. It feels odd to tell them they need to wait 30 days to use their newly painted furniture like normal.
The TN humidity this summer just won't let the wax cure! I painted a coffee table for dear friends and the poor people are STILL waiting for that wax to fully cure and harden. Y'all, it has been THREE months!! The last time I was over I confessed my newly-admitted displeasure with wax finishes and offered to apply a different top coat for them. It's just unacceptable.
What's The Alternative To Wax For Sealing Chalk Paint?
Note: Links in this post are affiliate links and I receive a small compensation when you purchase product via these 
links. Thank you for supporting my blog!
So now that you know my reasons for giving up on wax finishes, you may be wondering what finishes I DO like to use. My go-to top coat products are from General Finishes. They have a product called High Performance Top Coat
that is available in four sheens: flat
, satin
, semi-gloss
, and gloss
.
These products are easy to apply, dry quickly, are very durable, and the furniture can be used as normal almost right away! I had used these top coats before and was happy with the results. But for some reason I still felt like I had to use wax as my go-to because that's what I kept reading in all my research. Maria uses a polycrylic-type top coat on ALL her pieces. I think it's genius and I am so grateful to her for helping me see the light! It isn't that she "preaches" to always use polycrylic, it's just what she prefers and I decided if it's good enough for her then it's good enough for me! Thanks Maria! 😉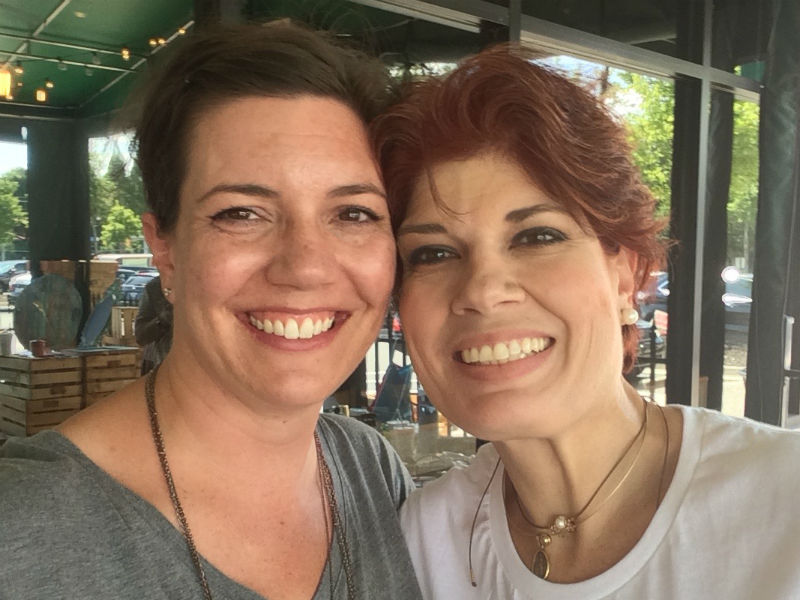 My other favorite top coat is Flat Out Flat
, also from General Finishes. The thing about wax that I DO love is the velvety soft finish it provides – no shine unless you buff it. Flat Out Flat gives you that velvety matte look, but immediate durability that can be used right away. No waiting 30 days for it to cure! It is super easy to apply, same technique as the other top coats.
Here is an image with a satin
sheen top coat on the left and GF Flat Out Flat
on the right. (This was a super quick sample I did with no sanding at all so the brushstrokes are major here.) You can see small areas between the two finishes to compare the unfinished result.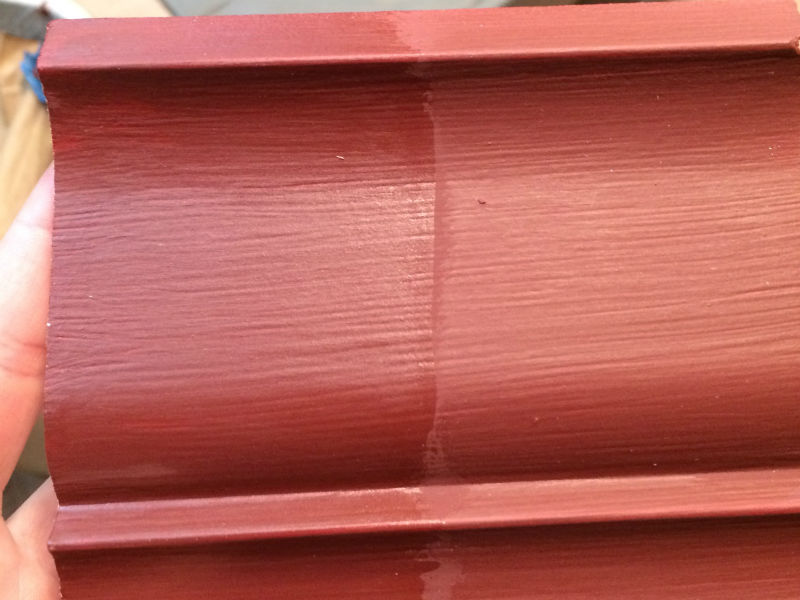 Wax As An Accent
I can't say that I will never use wax again (partly because I still have about half a can of it that is unused and that stuff is too expensive to just throw out!), but these top coats are definitely first choices for commission projects. I should probably also clarify that I'm just talking about wax as the final finish. There are lots of fun colored waxes out there that I will still use for adding dimension and texture. My favorites to use are the gel waxes
from Heirloom Traditions.
As I said earlier, I am sure there are some of you who love wax and will disagree with my opinions. That's what makes us all unique and I welcome your thoughts in the comments. Thanks for reading!
Subscribe to my blog here and get my FREE list of my favorite paint products for furniture in your inbox!

---
---