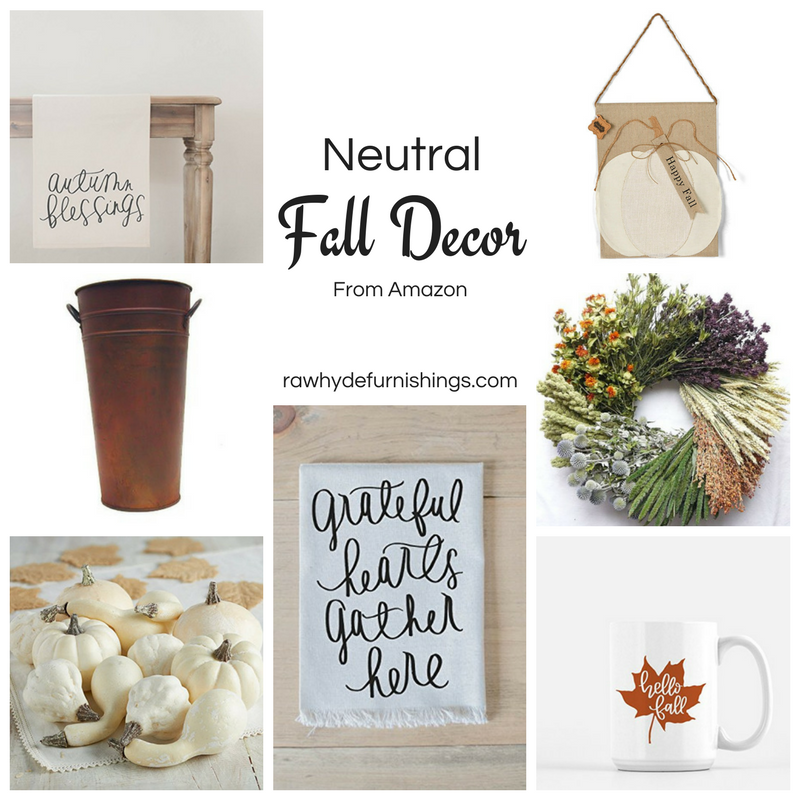 Hey y'all! If you follow me on Facebook you know I've been piddling around with some fall decor in our home. Yes, I know it's too early for most folks, and that's ok! It's just that the weather here in Nashville has been particularly fall-like for the past week or so and I just couldn't stop myself. I have my favorite fall candle burning (which I found on Amazon and am linking for you below!), the pumpkins have begun to be added to my decor, and I'm super close to brewing a cup of pumpkin spice flavored coffee left over from last season in the pantry. (Hurry up, Starbucks!! What are you waiting for?)
I'm changing up my fall decor this season due to the beautiful new rug I purchased a few weeks ago. The decor in our home is slowly morphing into the new style I'm drawn to which is what I'm calling Rustic Bohemian Farmhouse. I love the traditional look of Farmhouse with a touch of rustic, but I am so drawn to the bold colors and patterns of boho.
That being said, my orange pumpkins and faux autumn leaves don't really jive with the new look. So I am going for more neutral fall decor and incorporating some blues and a tiny dab of pink here and there. I found some great stuff at Michael's when the fall decor was 40% off, but I also rounded up some neutral items from Amazon for inspiration for you guys in case you are leaning the same way. If you've never thought of Amazon for home decor I may be about to open a big can of worms for you! #sorrynotsorry
Note: Links in this post are affiliate links and I receive a small compensation when you purchase product via these 
links. Thank you for supporting my blog!
Neutral Fall Decor From Amazon
Plus my favorite fall candles! 😉
Pin this to your Pinterest decor ideas to save for later!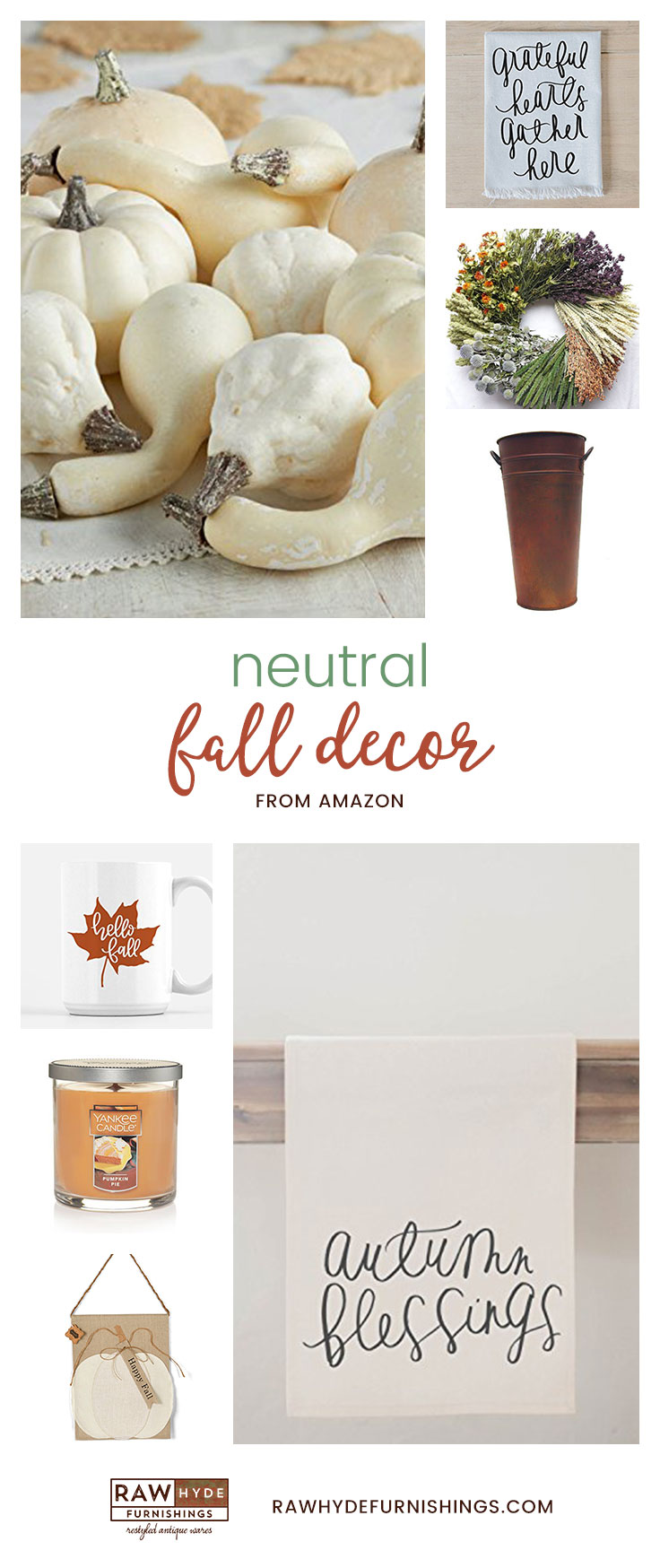 ---
---