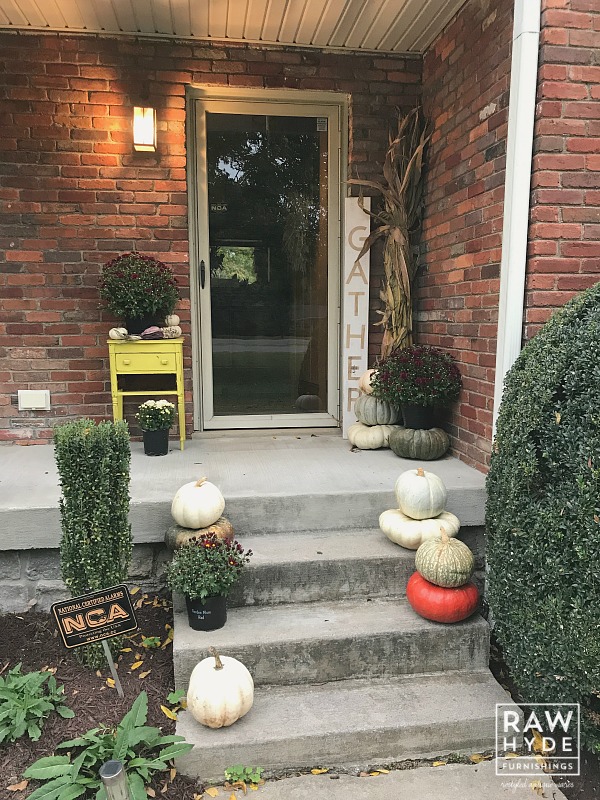 Fall is my favorite time of year, right up there next to spring. I have so enjoyed adding pieces of fall to my home this season. The front porch is one of the easiest places to add a touch of fall to your home and make it warm and inviting for all your holiday guests. Today I'm sharing with you an easy fall porch decor idea! So grab some pumpkins and mums, maybe a cornstalk or two and keep reading.
Fall Porch Decor Idea: Keeping It Neutral
This year I wanted to avoid oranges in my fall decor due to the new bold colors I'm incorporating inside my home year-round. My new decor colors are blues and pinks and yellows, and the traditional oranges and reds of fall don't really jive. Taking that theme outdoors, I wanted to avoid orange mums and pumpkins (except for that one rogue bright orange pumpkin you see that I couldn't resist!) In addition to wanting to pick up some of the vibe of the fall neutrals I'm using inside, the outside of our house is orange brick and last year's orange mums (those are my favorite) just blended in. Basically unnoticeable.
So I found these beautiful burgundy mums and fell in love. My husband and I gathered up some neutral white, blue, and gray pumpkins from a local organic farmers market and I started arranging.
Painting The Original Mum Pots
If you don't already know this about me, I do not really have a green thumb. Mums in particular seem to not last long with me. So my plan was to just keep the mums in their original potting and not go to the extra effort to replant them in new expensive pots. Very quickly it became clear that the bright red pots my burgundy mums came in were wreaking havoc on the look of my lovely neutral pumpkins and burgundy mums.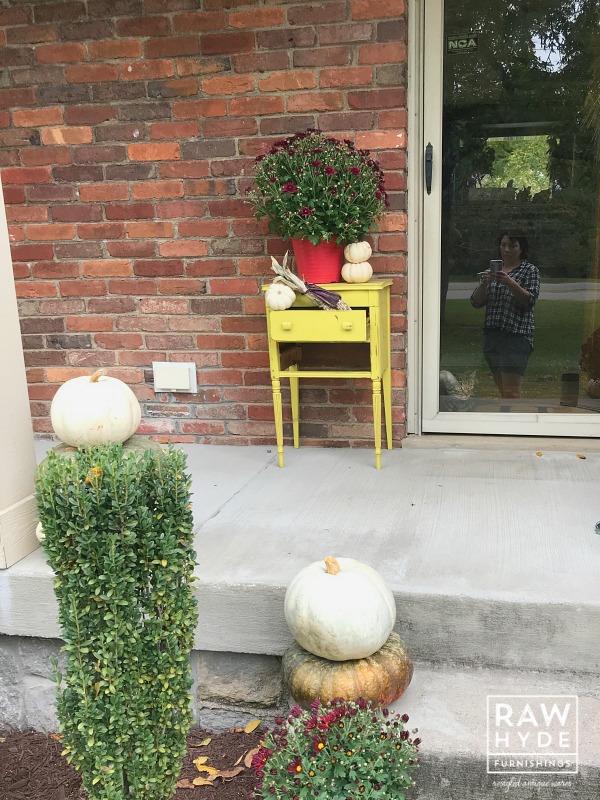 I decided to grab some paint from my studio and give them a quick makeover.
Black Bean
from Heirloom Traditions Paint to the rescue! A quick couple of coats of this beautiful black and the difference was oh so refreshing.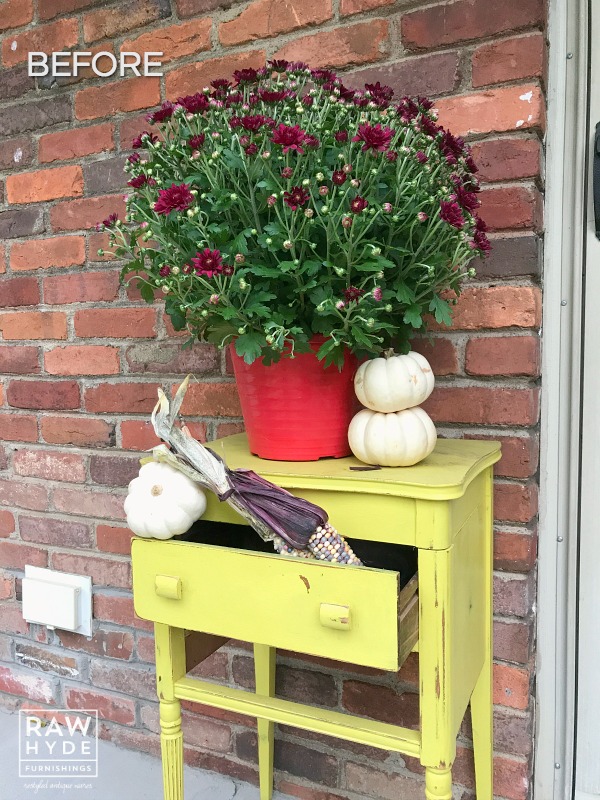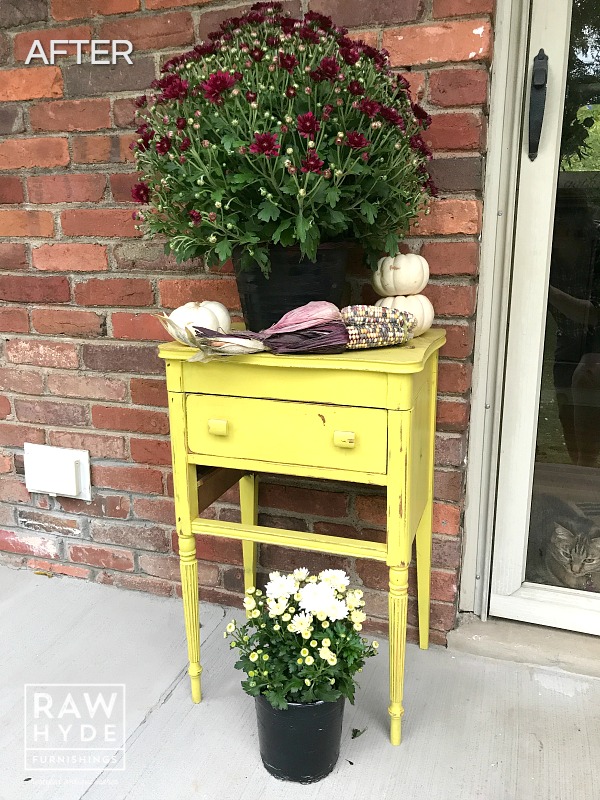 What do you think? Now my burgundy mums can have the spotlight instead of the bright red shiny pot in which they are contained. Easy fix that made a huge difference. So in love with all these pumpkins and mums! I hope you love this fall porch decor idea and happy fall to you!
Share your favorite fall porch decor ideas in the comments!
And I would love if you would pin this to Pinterest amongst your fall ideas!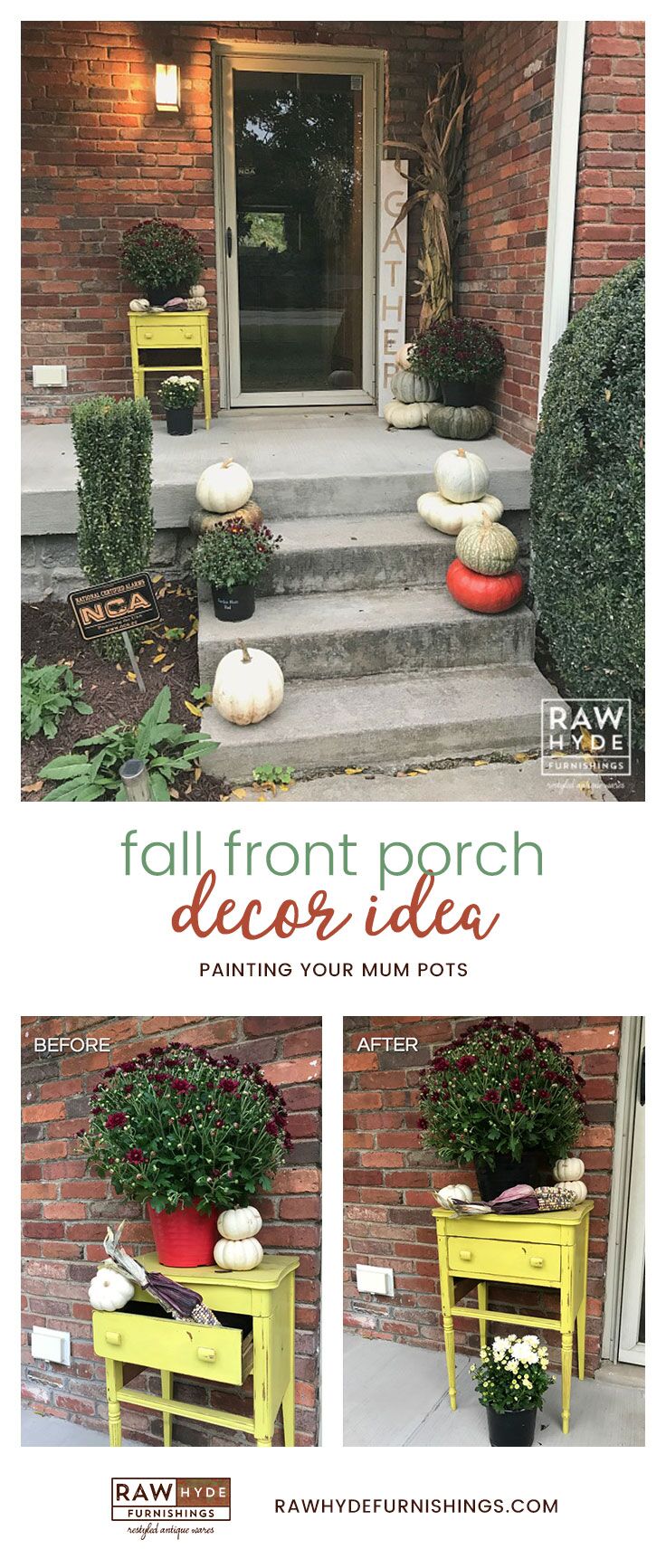 Subscribe to my blog here and get my FREE list of my favorite paint products in your inbox, including the Black Bean
paint I mentioned in this project!

---
---