I'm obsessed with soft pink decor right now! This dresser I found at the flea market felt like the perfect piece for me to do my first pink makeover. (I'm pretty sure there will be more! 😉 ) Keep reading to see what colors I used to get the look in this layered pink dresser makeover.
Note: Some links in this post are affiliate links and I receive a small compensation when you purchase product via these 
links. Even though I may be compensated, all opinions are my own. Thank you for supporting my blog!

The Layered Pink Makeover
I've been dying to paint a piece of furniture pink ever since I started seeing all the pink decor in every magazine and on every Instagram feed. When I start to think about what colors I want to use in a furniture makeover, my first go-to paint brand is currently Heirloom Traditions Paint
. And when I realized they had a beautiful subtle pink called Buff Rose
I wasted no time ordering it and couldn't wait for it to arrive on my doorstep!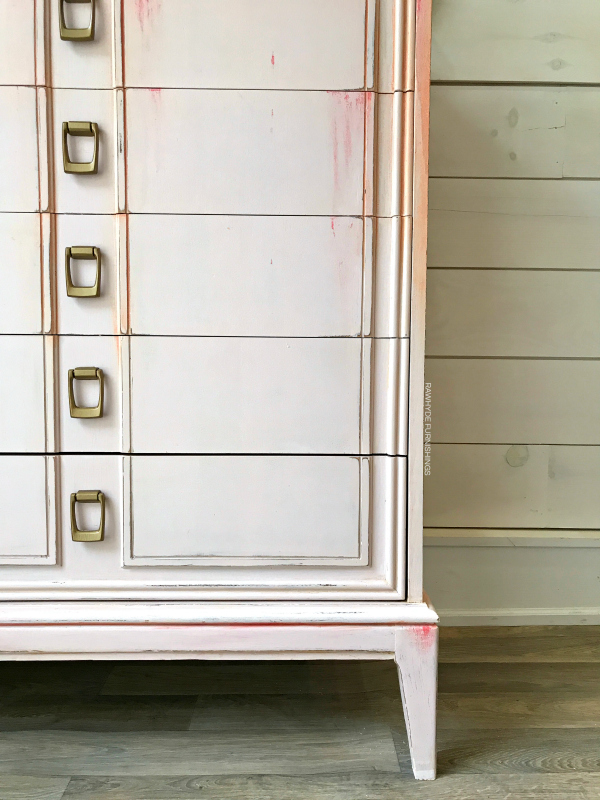 I knew I wanted to add some texture and interest to the piece, keeping the Buff Rose
as the main color. So I mixed up a custom peachy color using Coral Crush
and Persimmon
from General Finishes
. I added it in a way that almost made it look as if the peachy paint had been spilled over the top of the dresser and ran down the sides of it, then had been used for years afterward.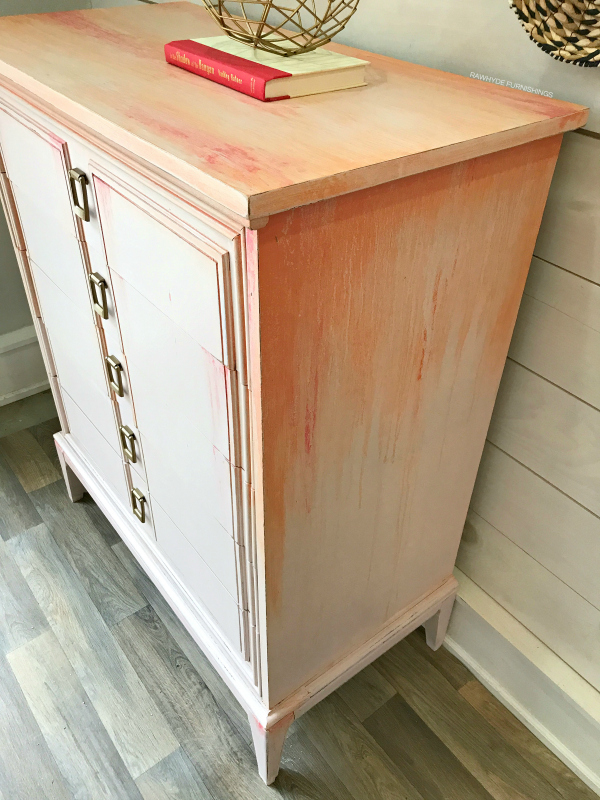 Adding some of the Coral Crush
in strategic places over the top of the peachy color also seemed like a good idea. And I decided to add a little bit to the front of the drawers, so as not to leave the front totally without texture.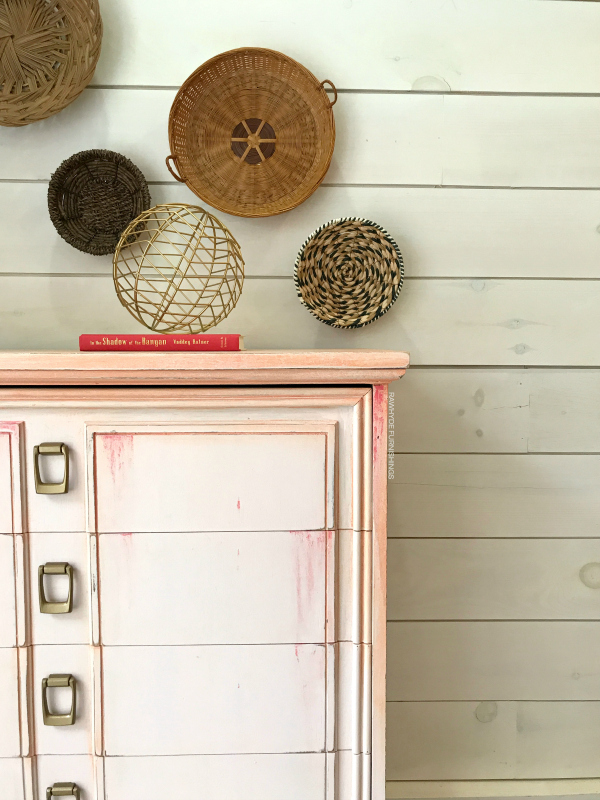 I love so much how it all came together. Many times in the process of trying to make a vision come to life, there is a phase I like to call the ugly phase. This is the point at which you have no idea how you're going to salvage the work you've done to look like anything anyone would want to even look at, much less own. So I'm always pleasantly surprised when it all comes together.
The hardware on this piece was so unique to the shape of the dresser that I didn't even consider changing it for a second. I just cleaned it up and gave it a coat of antique brass spray paint to freshen it up and complete the look.
I would love to know what your favorite part is about this dresser. Say hello in the comments!
Dresser available for purchase here.
Subscribe to my blog here and get my FREE list of my favorite paint products for furniture in your inbox, including the Buff Rose color I used in this makeover!

Pin this to save it for later!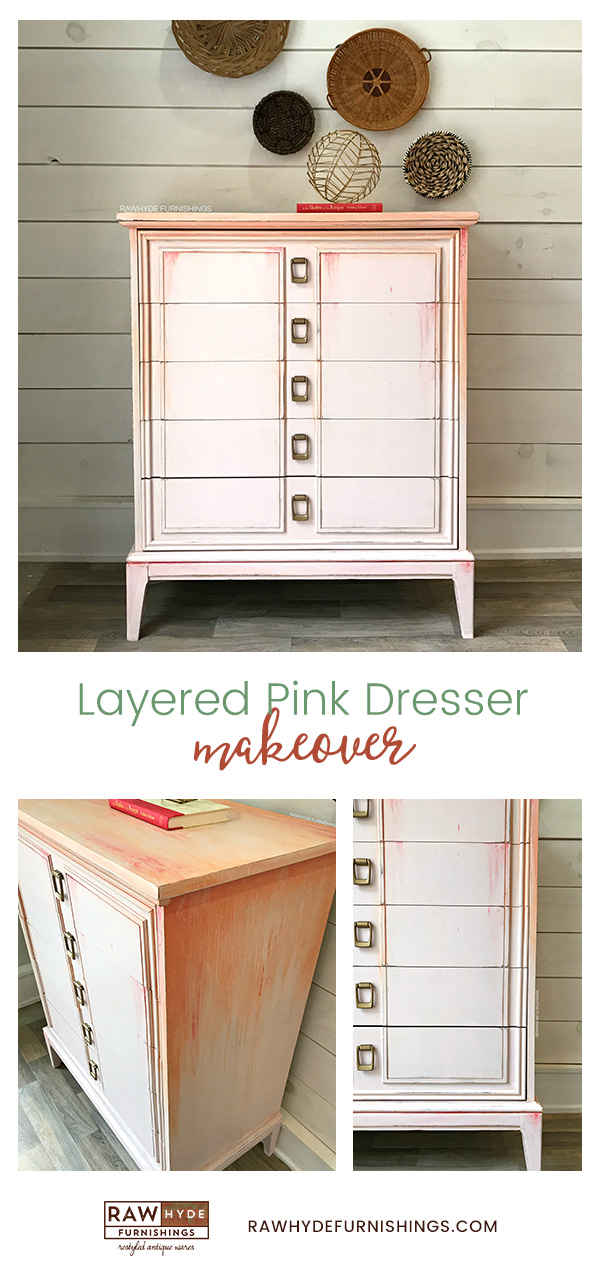 ---
---