Wow, it has been way too long since I have posted a new blog here. That's because so many cool things have been happening in my world, one of which I'm excited to tell you about today. See that photo below? The one with cameras in our home? Yeah, that's a commercial being filmed!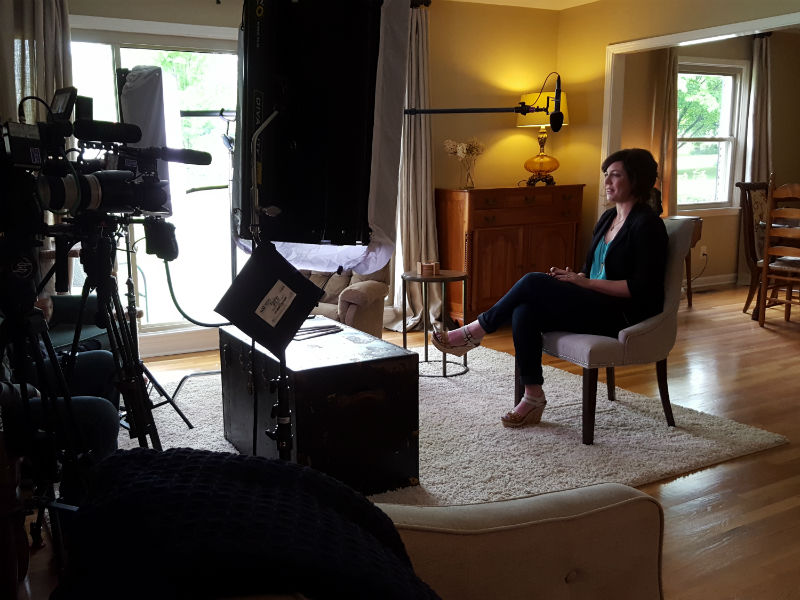 Seemingly out of nowhere I was asked if I would be interested in talking about my business on camera for a commercial. I call that a God thing. He just put this opportunity right in my lap. And I was scared to death for many reasons, but I said yes. The experience was great. From being pampered (I had my own hair and makeup gal and she was awesome!)…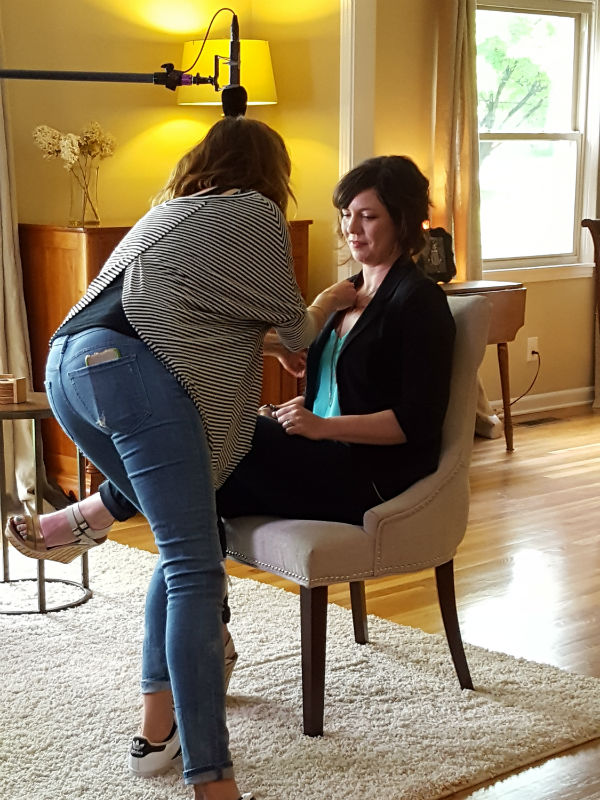 To having the opportunity to talk about my business and being filmed in action. Being on camera wasn't something new to me, I thankfully was able to bring experience in that department from my marketing career. I was still super nervous, though! The hubs was so great to oblige a request to participate as well. The crew was super professional and we finished in record time. Six hours of shooting for a :60 commercial. Ha ha! Below are some photos from the day, a few that you would recognize if you happen to see the commercial. I'm really happy with how it turned out and was so thankful to be a part of it. It is running now and I'm not supposed to tell you where, but if you like watching country music videos, it's possible you could see it on the same channel. 😉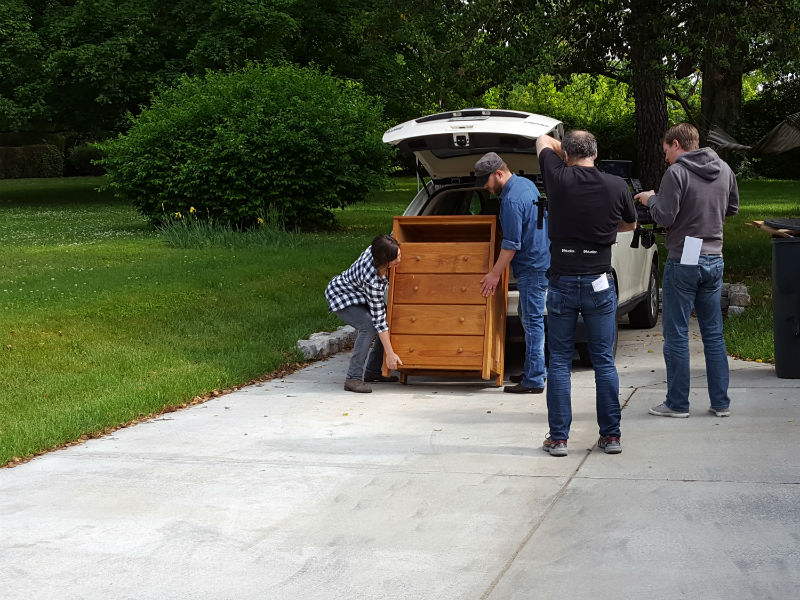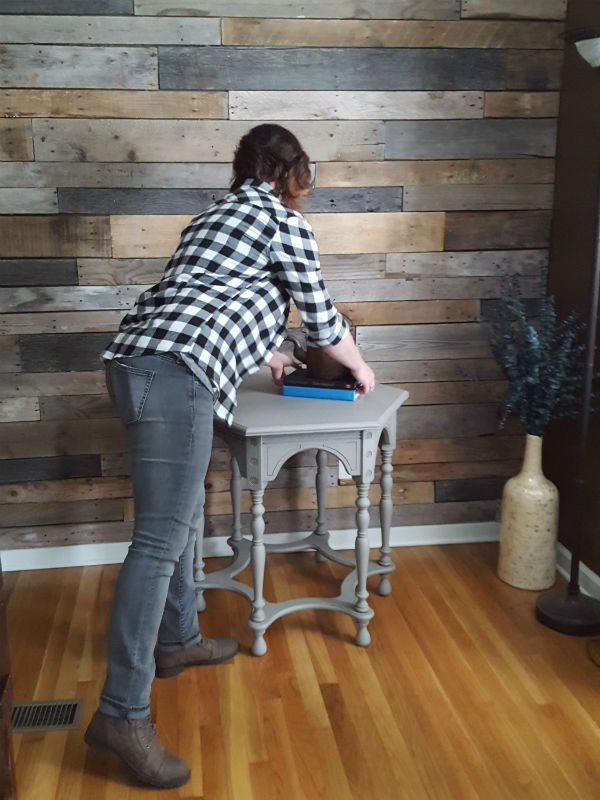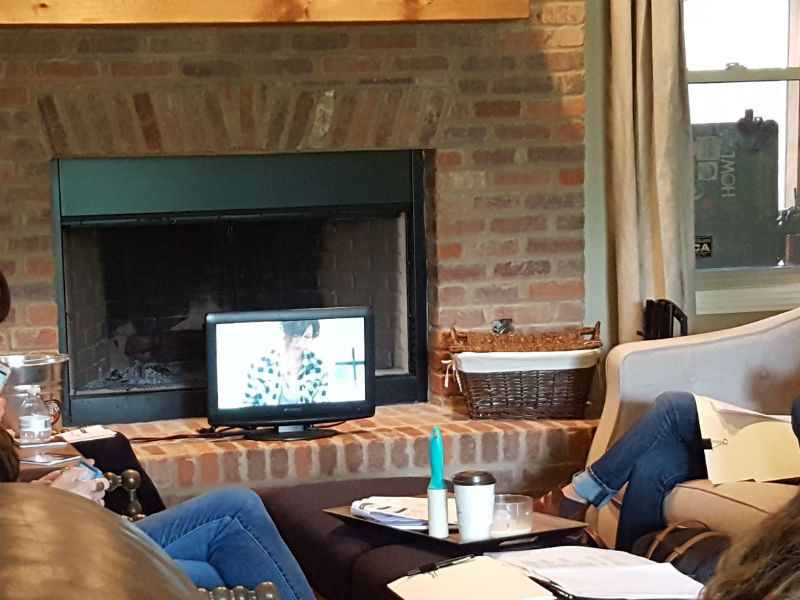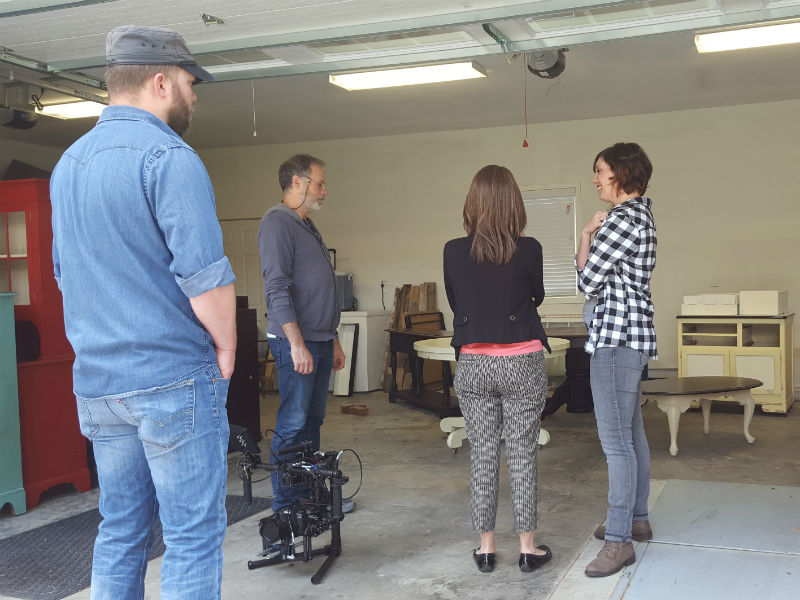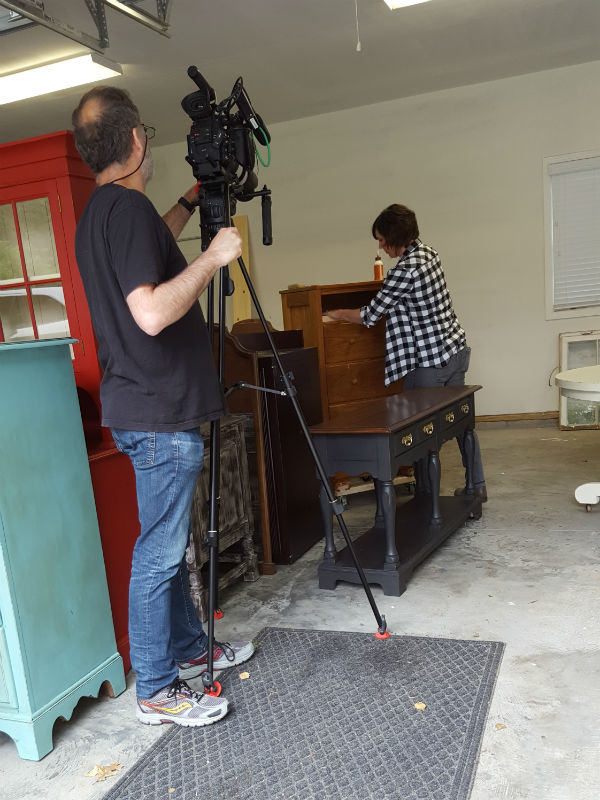 Subscribe to my blog here and get my FREE list of my favorite paint products for furniture in your inbox!

---
---