If this is your first time here, welcome! From time to time I like to share the products I used to achieve the look in my most recent painted furniture makeover. This hoosier cabinet was definitely a favorite amongst you guys!
The Details Of This Painted Furniture Makeover
Every time a piece turns out as fabulous as this one did, I think to myself "how am I ever going to replicate or top that?". It's an intimidating feeling, but I do love a challenge. And I think that's what makes pieces like this so great. I could have just painted it red and left it, as was my original plan. But I wanted to push my creative boundaries with this painted furniture makeover.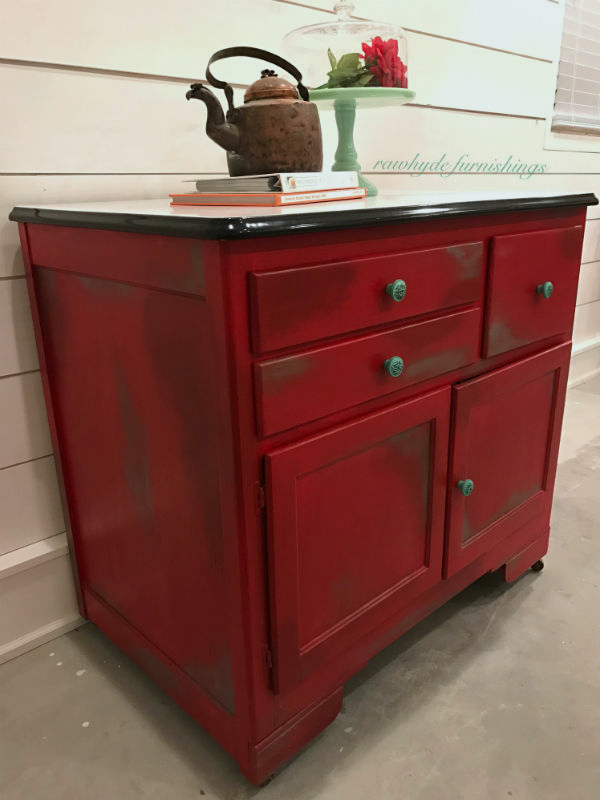 I chose to go to the opposite side of the color wheel from red – green – at the risk of it possibly ending up looking seasonal. But there is more than one shade of green, and the color combination actually ended up suiting this vintage gal really well.
Annie Sloan's Emperor's Silk is the color I used for the base. The green highlights are a combination of Heirloom Traditions Privilege and Annie Sloan Antibes Green. Then there is a touch of Annie Sloan Old White and some strategically placed Annie Sloan Dark Wax. The piece is sealed with General Finishes High Performance Top Coat
in a flat
sheen. I didn't want it to look glossy at all because I didn't feel it would fit the era of the piece and would take away from the vintage feel of it.
Lastly I dressed her up with some vintage turquoise knobs from Hobby Lobby (they have the BEST selection of knobs and pulls to choose from!)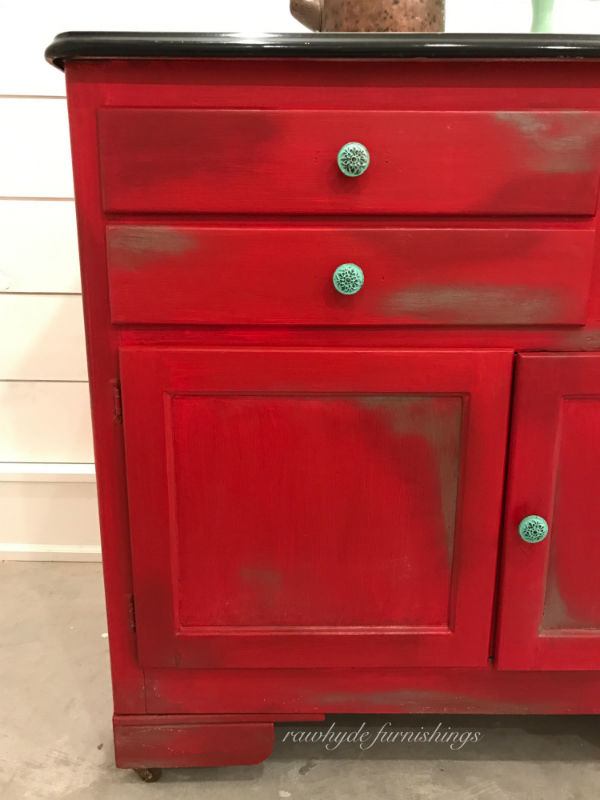 I never know how much color will be too much for someone to envision in their home decor, but this gal sold from a sneak peek I posted on my Facebook page! I love it when I can just let the creativity flow in a painted furniture makeover and just see what happens. Often those end up being the ones you guys love the most! Thanks for stopping by!
For more frequent updates on my painted furniture makeovers, follow me on Facebook and Instagram! #creativehappylife
Note: Links in this post are affiliate links and I receive a small compensation when you purchase product via these 
links. Thank you for supporting my blog!
Subscribe to my blog here and get my FREE list of my favorite paint products in your inbox, including the Privilege paint color I mentioned in this project!

Pin this for inspiration!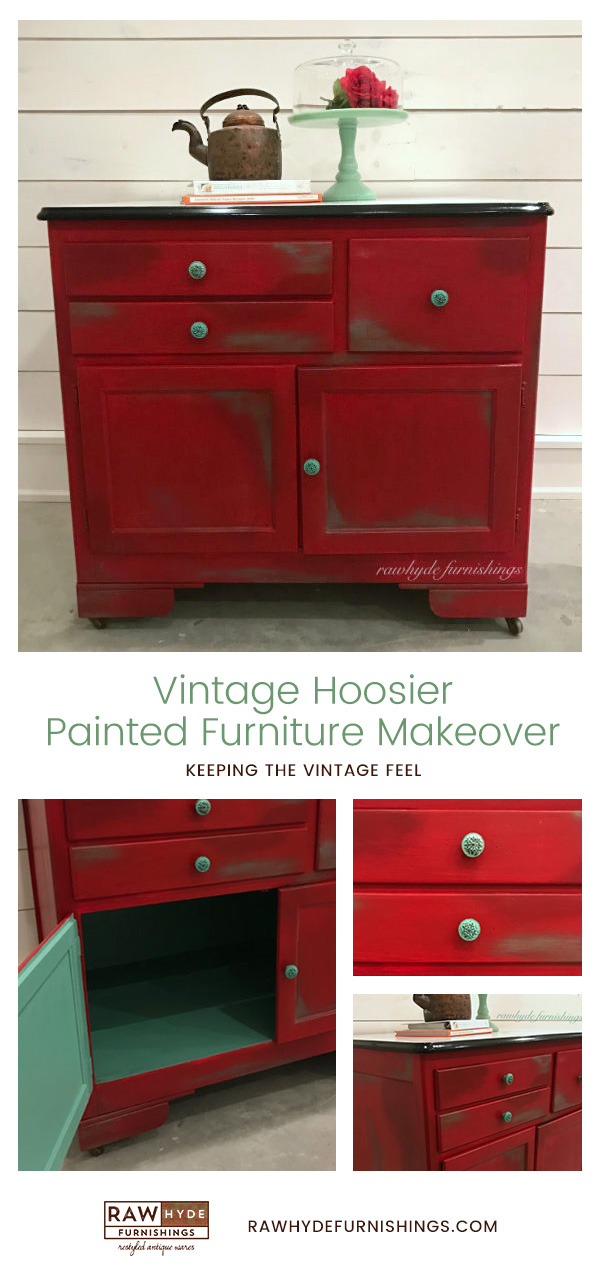 ---
---